'Each of us has a fire in our hearts for something – find it and keep it lit!'
(Mary Lou Retton)
As Jesus calls, we are invited to follow. And as we follow, we answer the call of God on our lives. The detail of it will change from person to person, but the process, the way to get there is the same.
Sermon 13th January, 2008Â (pdf)
St. David's Uniting Church, Oakleigh
Rev. Arnie Wierenga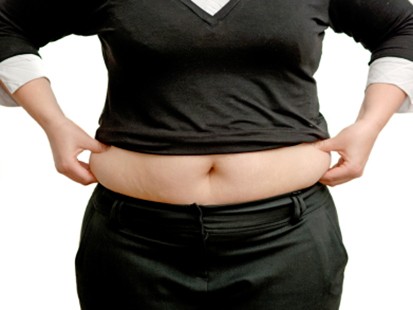 A Virginian Baptist minister, Steve Reynolds, appauled at the addiction of many of his flock to fatty takeaway foods decided it was time to make a difference.
A year ago he set his entire congregation on a diet, and developed a Bod4God program.
There has been a remarkable difference in outlook as between them there are 952 less kilograms …
In a recent gathering of the Society of Christian Ethics in Atlanta, Georgia, Father Frank Brennan reflected on politics in Australia, and how it came to be that former Prime Minsiter, John Howard, ended up with his religious allies speaking out against his policy.
The paper explores the idea that while individuals make decisions based on a personal morality, there remains principals by which the churches take their stance on issues such as industrial relations and the war in Iraq.
The edited article appeared in The Australian newspaper.
Telling Lived Experience is a short course that teaches ways to tell your own experiences of faith and life.
It begins with a retreat style day to consider and reflect on significant moments. How we notice instances of grace, recognition and insight will also be looked at and how these can be framed into stories. Class size is kept to a maximum of eight.
Cost $160. Classes run 9, 11, and 18 February 2008. Facilitator: Julie Perrin.
For more information contact the Centre for Theology and Ministry, 9340 8815 or email info@ctm.uca.edu.au.
The Dalton McCaughey Library in collaboration with the Children and Family Ministry team is opening a new collection of children's picture books on Friday 29 February.
The collection aims to provide an imaginative and narrative base to some of the big life issues for children and families.  There are quality children's books including biblical story re-tellings.
A practical workshop on using children's picture books in ministry will be conducted by Sharon Hollis and Julie Perrin on the afternoon of the launch, from 2.30 to 4.00pm.
For more information contact Centre for Theology and Ministry, 9340 8815, info@ctm.uca.edu.au.
Cicero once suggested that the function of wisdom is to discriminate between good and evil. As the Wise Men travel from the East in search for an infant Jesus, we explore what it means for them to be wise, and how we might journey into wisdom.
Sermon, January 6th, 2008, St. David's Oakleigh (pdf)
Rev. Arnie Wierenga
The Centre for Theology and Ministry and UnitingCare Victoria and Tasmania will jointly host a Playgroup Conference 'Stories of Childhood' on Saturday 24 May 2008.
It will be a time to meet together with others who are part of playgroups and children's ministry from churches all over Victoria. Conference speakers include Heather Barnes and Jackie Kerin.
Topics covered will include 'Understanding Children's Emotional Development' and a storytelling workshop. There will also be a panel discussion looking at the topic of Pastoral Care of Parents in Playgroup Settings.
Registration forms will be sent out to congregations in February. More details available from Linda Harman linda.harman@victas.unitingcare.org.au, 9251 5288.
Passionate Arts is a one-day exhibition on 23 February 2008 that will focus on how the arts may enrich celebrations through the 50 days of Easter. 
This will be a day for artists and worship leaders to get together and share inspiration through a wide range of art forms through panel discussion, electives and arts showcase.
Participants will contribute to a collaborative felting artwork through the day.
For more information contact Centre for Theology and Ministry, 9340 8815, info@ctm.uca.edu.au.
UnitingCare Pancake Day will be officially celebrated on Shrove Tuesday- 5 February 2008. Churches are invited to host a fundraising event anywhere in the month of February to raise funds to help UnitingCare provide assistance to low income earning Australians who are struggling to access affordable housing, are facing high rents or who are homeless.
The first 1,500 school, community, church and business groups to register will be provided with bottles of Green's Pancake Shake and maple flavoured syrup to use at their event, free of charge.
So that everyone can enjoy a pancake each party pack will also contain one bottle of Basco Gluten Free Pancake Shake. Green's will also donate 10 cents to UnitingCare from every specially marked bottle of Green's Pancake Shake sold at supermarkets across Australia during February 2008.
To register your event go to www.pancakeday.com.au or free call 1800 060 543.
The St. David's Oakleigh congregation will join the Balkara Parish and host a pancake day celebration on February 5th at 154 Drummond St., Oakleigh.